basic_hd_dexter
Description
This workspace type has a mostly assembled Haddington Dynamics Dexter HD arm with a gripper attached as the end-effector. It is mounted on a table.
Bill of materials
Dexter HD by Haddington Dynamics
Photographs of a deployment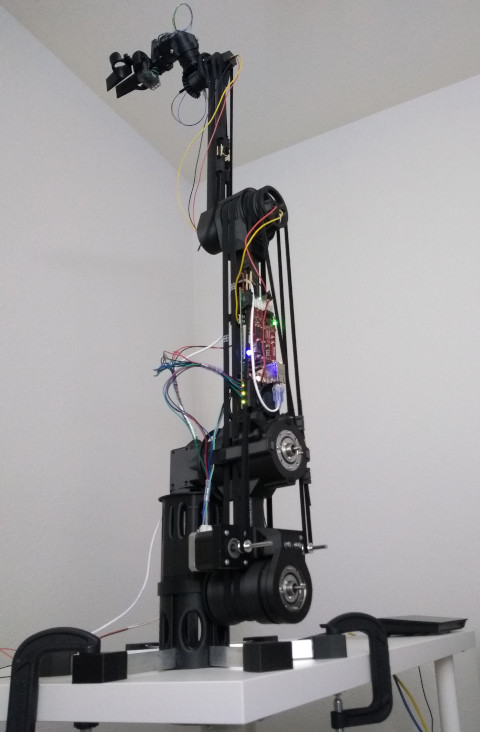 Changelog
version 1
initial release. N.B., the robot in the photograph is missing encoders.
-- Scott C. Livingston <(hidden)> Fri, 03 Apr 2020